Rochelle Knows Indy
The spring real estate market is underway and you may be hearing reports on the news that the greater Indianapolis market is showing no signs of slowing down in 2020. You've been in your home for a while and now you're wondering if you should stay or sell? Hopefully I can help you sort that out some..
I am a Realtor, so you might assume that this is a cheap attempt to convince you to sell. That's not the case. I am a homeowner first and I'm aware that selling isn't always the best option, despite market conditions making it a great time to sell.
Reasons to Stay:
You love your neighborhood. There are just some things that you can't change about your current home and location is among the top of the list.
You haven't outgrown your space or you don't have too much space. One of the top reasons people move is because it's time to downsize or expand. If you still have enough room to move around comfortably and can still maintain your home, it may not be time to go yet.
Moving sucks. There's really no sugar coating the idea of moving. Last year, there was a survey conducted by Life Storage that indicated 1 in 10 Americans would rather spend a week in jail than to move. Totally relatable, especially if you've lived in your home for a while.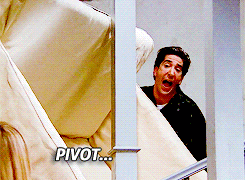 Reasons to Sell:
Home prices are at all time highs. With Indianapolis area median home prices on the rise, you could be in a pretty lucrative equity position to sell your home and net some serious cash.
Rates are near all time lows. On the flip side of increased home prices, something to consider is that the home you want may have a higher price tag. But, with interest rates at record lows, your budget might stretch farther than you think.
You're ready to create new memories. Maybe you're looking for more space to host family holidays. Or, you're considering less space at home to make more room for exploring and adventure.
Deciding whether to stay in your current home or move to a new one is no light decision. Ultimately, it's a decision only you can make. If you're interested in a market value report to help you weigh your options, send an email to rochelle@rochelleknowsindy.com.